Welcome to HottapSaddles.com
2LBin hottap service saddles provide a quick, dependable means of hot tapping pipe, for branch connections 1/2" through 24", and bigger sizes, upon request. Use of our massive selection of service saddles eliminates problems common to direct taps, such as leaking threads or split pipe, and reinforces the critical connection. These service saddles are designed for maximum safety and performance. The heavy-duty design of these saddles provides strength and mass for long-term service.
Why try to figure out which type of saddle is needed for the job? Just give 2LBin a call, at 1-800-279-5659, and we will determine exactly what you need.

Over 37+ years experence using and selling Hottap Saddles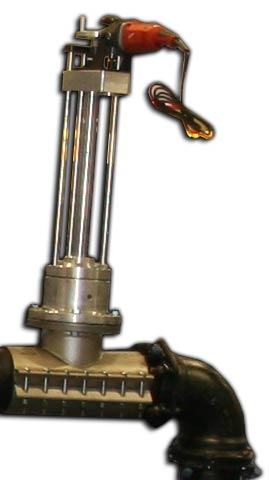 Service Saddles provide a quick, dependable means of Hottaping pipe for branch connections

Complete full line of service saddles and Hottap sleeves for branching all types and sizes of pipe.

Out of the many Hottap saddles to choose from, 2LBin only offers the best; eliminating the guess work for you.